We welcome all product enquiries, as well as any suggestions or comments you may have. Email us at info@ferrocor.com
Vehicle Barrier Gates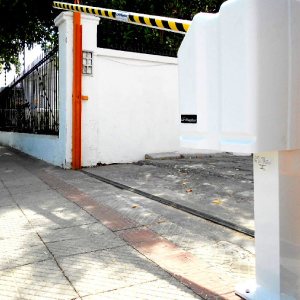 FERROCOR provides the most varied range of solutions in automatic doors and gates for vehicle access control, traffic dissuasive elements, parking control, anti-crash bollards, and turnstile barriers for personnel access. We also offer the possibility to integrate them with modern electrical security systems with personnel access controls.
– Controls vehicle access in facilities.
– Varied designs.
– Intensive use.
– Access control integrated software.
We are representatives of: Martin Doors - Infraca - Flexon - Luxaflex

Contact Us

+56 (2) 2671 1045

+56 (2) 2673 4080

info@ferrocor.com
Products
Services
24h maintenance service
Find us at:
facebook.com/Ferrocor