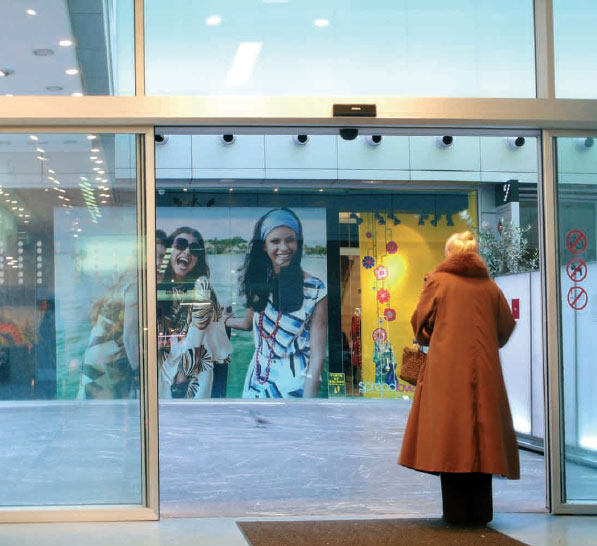 We design and manufacture automatic pedestrian doors that adapt to any type of access needs. Within our range of automatic doors, you can find crystal sliding doors, revolving doors and swinging doors. In our range of automatic doors, the requirements of accessibility, comfort and design come first.
Ferrocor automatic Sliding doors differentiate themselves from other alternatives, because they are high quality products, where the important aspects for the clients are looked after (very quiet, beautiful designs, fast and precise), as well as, the professional guarantees a fast and simple installation.
The COMPACT model has been design to offer the highest services of tightness and robustness, while looking after esthetic. This is the ideal model for accesses with high traffic, and in which people use shopping carts or suitcases (airports, train stations, supermarkets). Furthermore, it is the model that best guarantees energy efficiency due to the fact that this model comes with an overlapping flap that greatly reduces air passing when it closes.