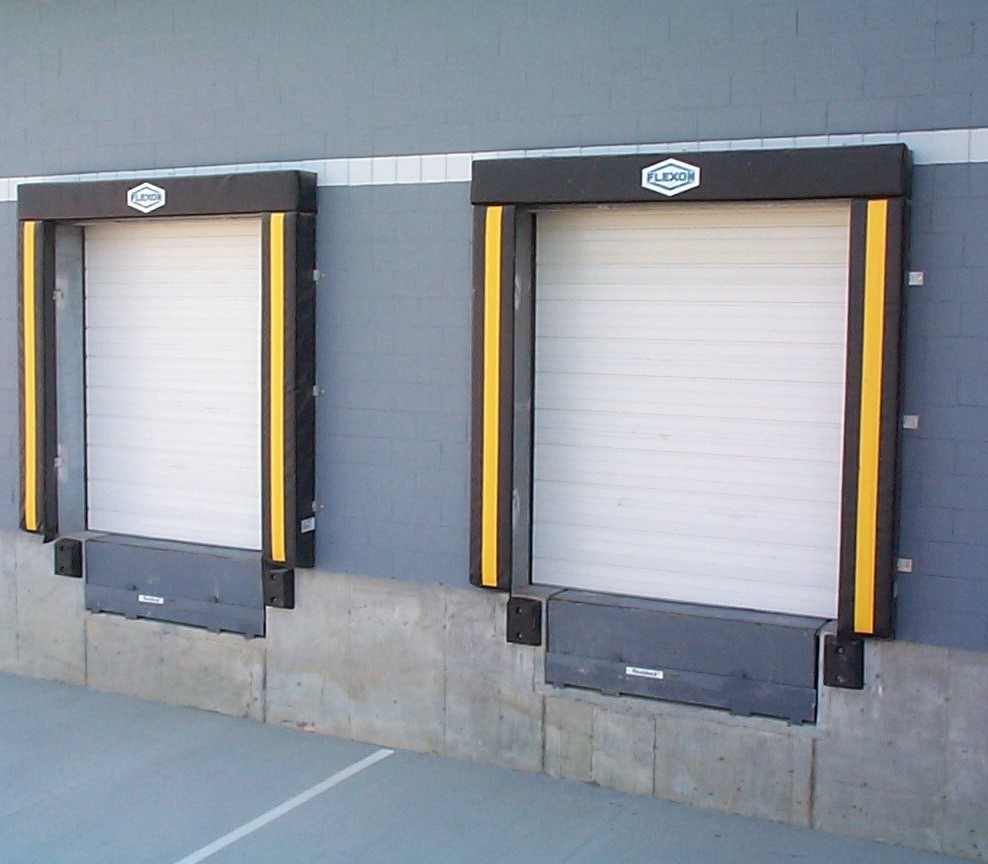 Highly useful elements for docks, designed to seal the open space with the truck's loading box, avoiding temperature loss, entrance of air, water, dust, etc., even theft. It's a basic element in any dock.
Dock seals are useful for protecting merchandise and for reducing possible theft during loading and unloading of materials or merchandise, providing a direct positive contact between the exterior of the building and to vehicle's loading box.
They can be installed in new buildings or adapted to existing plants. These dock seals are available in a variety of materials for the docks surface, with designs to fit any use. The polyurethane foam assures effective sealing around the loading box to reduce the loss of heat and air conditioning existing in some plants.
– Timber treated under pressure (with a lifespan of 30 years).
– High density foam on lateral and top parts.
– Yellow strip as a signal for drivers, placed on the front side of the seal. Dimensions: 6" width / 24" height, each one.
– Optional: a yellow strip can be installed on the upper side of the seal.
– Venting holes with copper clasps, installed at the lower end of each lateral part. This helps liberate the air produced by the seal's compression.