Visit us at EXPONOR 2015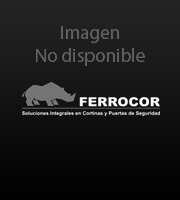 Once again FERROCOR will be part of the most important Mining Exhibition in the north of our country: Exponor 2015
Exponor is an on-the-spot exhibition that takes place every two years in the Region of Antofagasta; area that represent the mining heart of Chile, producing 54% of national copper, which represents a 16% of the world production, also leading the production of various metal and non-metal minerals.
We will be in the "Plata" Hall, stand 256.
Exhibition Exponor is located to north of Antofagasta, on Ruta 1, en the area called La Portada. You can get there in public transportation, taxi or your own vehicle.
¡Come visit us!
We are representatives of: Martin Doors - Infraca - Flexon - Luxaflex

Contact Us

+56 (2) 2671 1045

+56 (2) 2673 4080

info@ferrocor.com
Products
Services
24h maintenance service
Find us at:
facebook.com/Ferrocor