Edge of Dock Leveler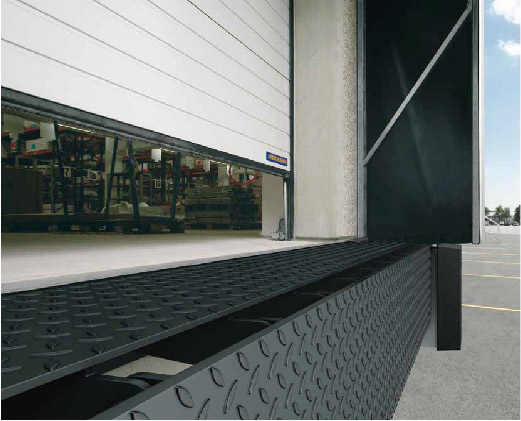 Ferrocor edge of dock leveler platforms provide security and efficiency in terms of handling any type of material in warehouses, schools, hospitals, delivery services and distribution centers; in any place where a low profile of work force is required. An elevating platform reduces handling costs, load damages and injuries to employees, which are frequent in vertical transferring procedures.

In cases with similar loading trucks; for example, with a uniform truck fleet, the height differences in relation to the truck's loading surface are minimum if the height of the ramp is planned correctly. Ferrocor mechanical dock leveler ramps are economic solutions for these situations, and with a standard rated load of 60kN, they are fit for almost all needs. They can be easily operated with a control bar and they are in accordance with international regulation requirements.
We are representatives of: Martin Doors - Infraca - Flexon - Luxaflex

Contact Us

+56 (2) 2671 1045

+56 (2) 2673 4080

info@ferrocor.com
Products
Services
24h maintenance service
Find us at:
facebook.com/Ferrocor